3 Keys to a Less Expensive Vacation
by Clare Louise | June 20, 2018 4:19 pm
Do you worry over spending too much money when you head out on vacation? If that is the case, you are not alone.
Some people pull back on taking a vacation for that very reason. Although they'd like to and actually need to get a way, they fret over how much it may end up costing them. As a result, yet another potential vacation goes by the wayside.
So that you can take a vacation and not be all uptight about the costs, do some financial planning from the start.
Where Do You Look for Travel Deals
In trying to find the best deals for your next vacation, keep in mind these three keys: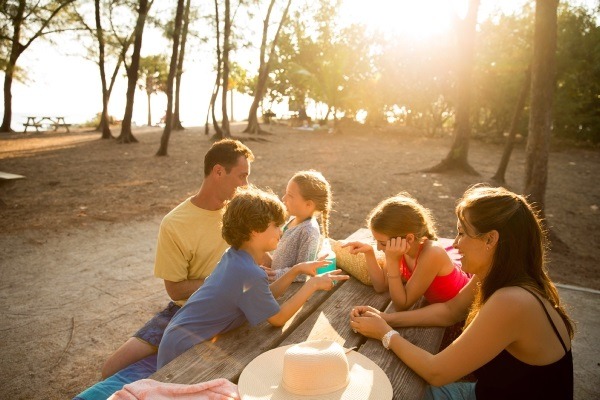 Tour companies – In turning to tour companies, you can find great deals and leave the work to someone else. Whether considering TourOpp discounted travel tours[1] or another brand, you could find savings. If you do not know the specific online URL of a tour company, do a general Google search. Within seconds, you should have a host of companies with which to choose from. This will allow you to compare their different offers. Also look to see how long they have been around. Last, it never hurts to get the opinions of some other customers. From positive testimonials to concerns, feedback can work to your benefit.
People in your life – Have an outside family member or friend who loves to travel often? If so, they can be a great resource for saving money on trips. Pick their brains on how they save the green when it comes to airlines, hotels, cars, restaurants and more. They can oftentimes steer you away from bad hotels and more too. You may even want to take a trip with them to see how they operate. If so, pay close attention to how they score deals along the way.
Your expectations – While you do not want long flight delays or messy hotels, you can scale things down. As an example, do you need to sit in first class on the plane? When picking a hotel, does it need to have a five-star rating? When you stop to think about it, you're not going to spend a ton of time in your room. You want a clean room that gives you a good night's sleep. The same is true in renting a car. Instead of opting for an expensive one, something with the basics in it in today should suffice. Although you may want to spoil yourself or someone else on occasion, decide if that spoiling is worth it.
Going on an inexpensive vacation[2] is not the end of the world whether you stay stateside or travel abroad[3].
At the end of the day, having fun on and relaxing on your trip is what you want to shoot for.
When you can save some money on airfares and car rentals, hotels and food along the way, that trip will make you feel even better.
More on Travel http://www.tellurideadventures.com/summer/via-ferrata/[4]
Endnotes:
TourOpp discounted travel tours: https://www.touropp.com/
Going on an inexpensive vacation: http://chartermenow.com/3-keys-to-an-inexpensive-vacation/
travel abroad: http://mahdi-news.com/4-things-to-be-on-the-lookout-for-before-your-next-vacation-abroad/
http://www.tellurideadventures.com/summer/via-ferrata/: http://www.tellurideadventures.com/summer/via-ferrata/
Source URL: http://www.ry-stone.com/3-keys-to-a-less-expensive-vacation/
---